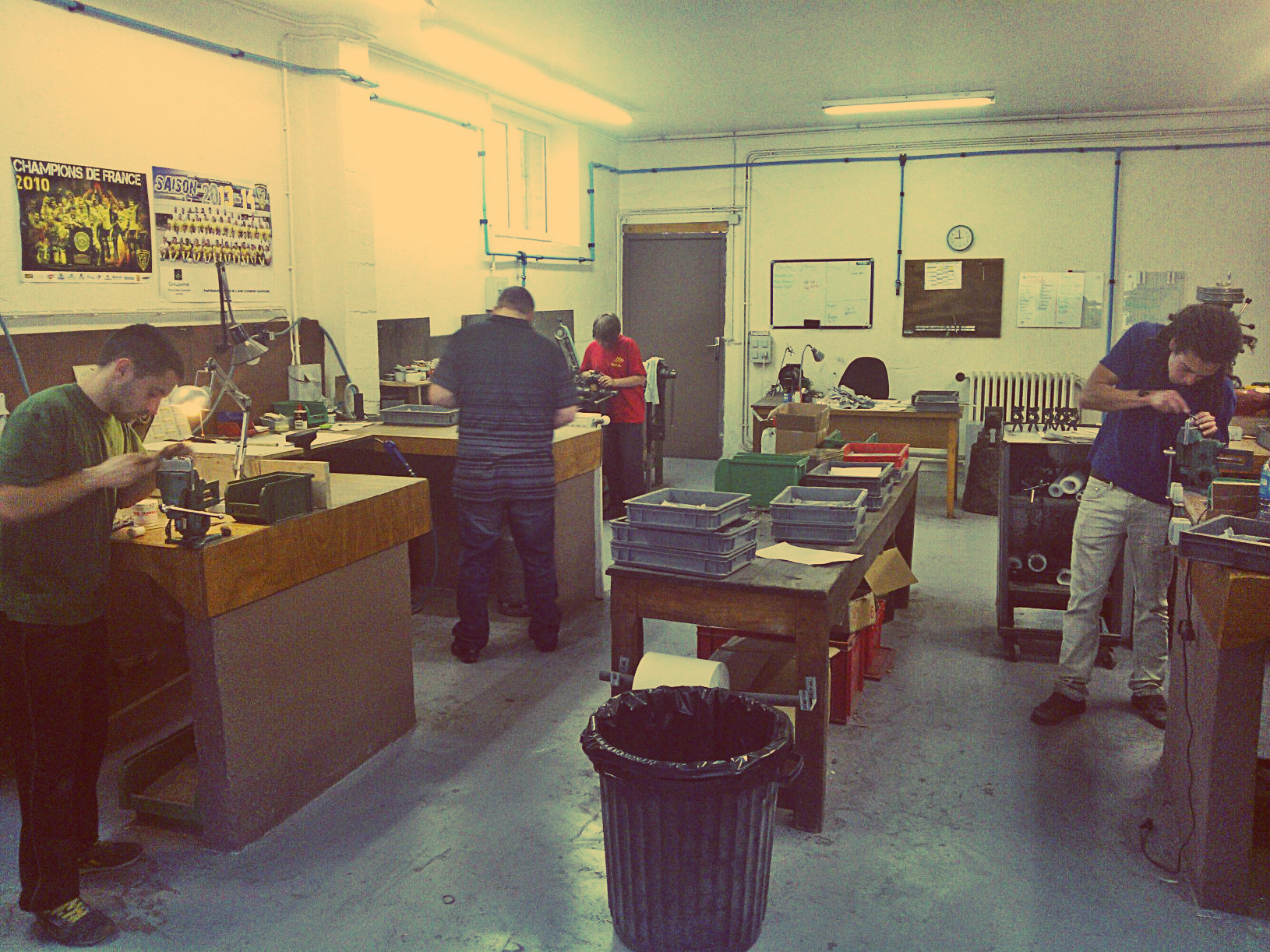 To share with you the life of our workshop and our craftsmanship, here is a photo taken of our cutlery live this morning.
The "Guillochage" of our knives is usually done in the morning by our cutlers, this manual and craftsmanship requires a relatively long implementation.
Unlike many of our colleagues cutlers, we don't obtrude any predefined "guillochage" pattern, each cutler doing this work freehand with the inspiration of the moment in order not to hinder the talent and to design singles knives.
We made a point of honor among Fontenille-Pataud in recent years to improve every day our "guillochage" technical to offer knives ever worked, the talent of our cutlery did the rest.
This work requires a learning curve long enough to master every wish files to get the desired rendering.
"Guillochage" of our knives is a step to chiseled the back of the knife before mounting: springs, plates and blades.
Our cutlery use small files of different shapes and sizes to produce the desired pattern.
Whatever the range of knives, all models possess a default spring manually with "guillochage".
We also offer a so-called "Guilloche" range, or in addition to spring, the plates and the back of the knife are make with "guillochage".
Find an example of the range of "guilloché" knives our model Laguiole Nature.