Before the development of the Laguiole knife around 1830's the "Capuchadou" was the everyday knife of the shepherds and farmers of the Southern Auvergne and Aubrac regions of France. This rural knife had a fixed blade and a long drawn point and was made of thick steel.
Lieutadès is a picturesque village located 900m above sea level on the slopes of Aubrac, in the Southern Auvergne region of France.
Its inhabitants are nicknamed "Capujadous", which comes from the Southern French dialect and means "to cut". Many years ago, during the long winter evenings the local men would carve the pegs needed to secure the stone roof tiles that are used throughout the region.
The Capuchadou knife "new generation" is now handmade in our cutlery : www.capuchadou.fr .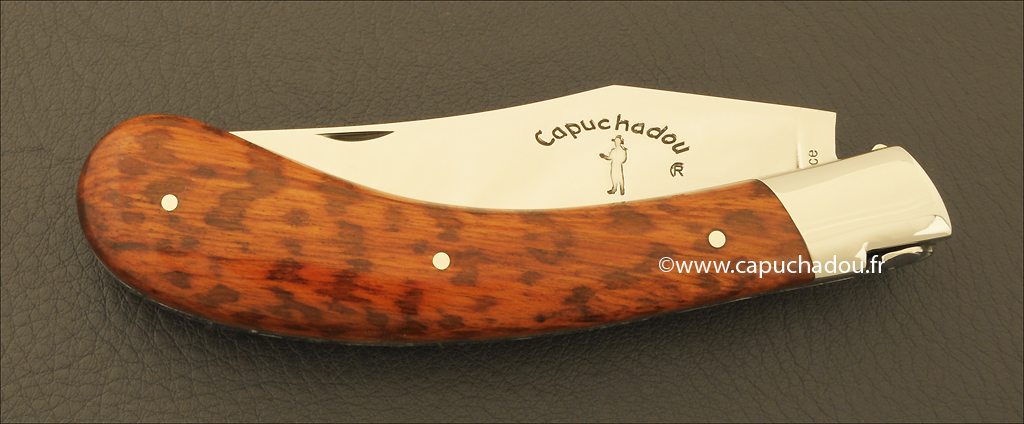 This knife is available in 2 ranges : 10 and 12 cm, you can choose your balde (12C27, Carbone XC75, RWL34 Steel or Damascus), your handle (Juniper, Curly birch, Horn tip, Buffalo bark, Mammoth ivory…). Discover the Capuchadou 12 cm with corkscrew.