A Lifetime Guarantee
The quality of our workmanship and careful selection of materials allows us to guarantee* our Laguiole, Thiers, Corsican and other French folding knives against all manufacturing defects in normal use. "Normal use" is defined as a knife made exclusively for cutting common materials. It also applies to the normal use and care defined within the product description. Folding knives are NOT dishwasher safe.
A 5 year warranty is valid for steak knives and tableware.
* Our guarantee is a product warranty. It guarantees against any product defect due to material or workmanship. It does not apply to misuse or abuse. Shipping and handling are the responsibility of the purchaser and selected carrier.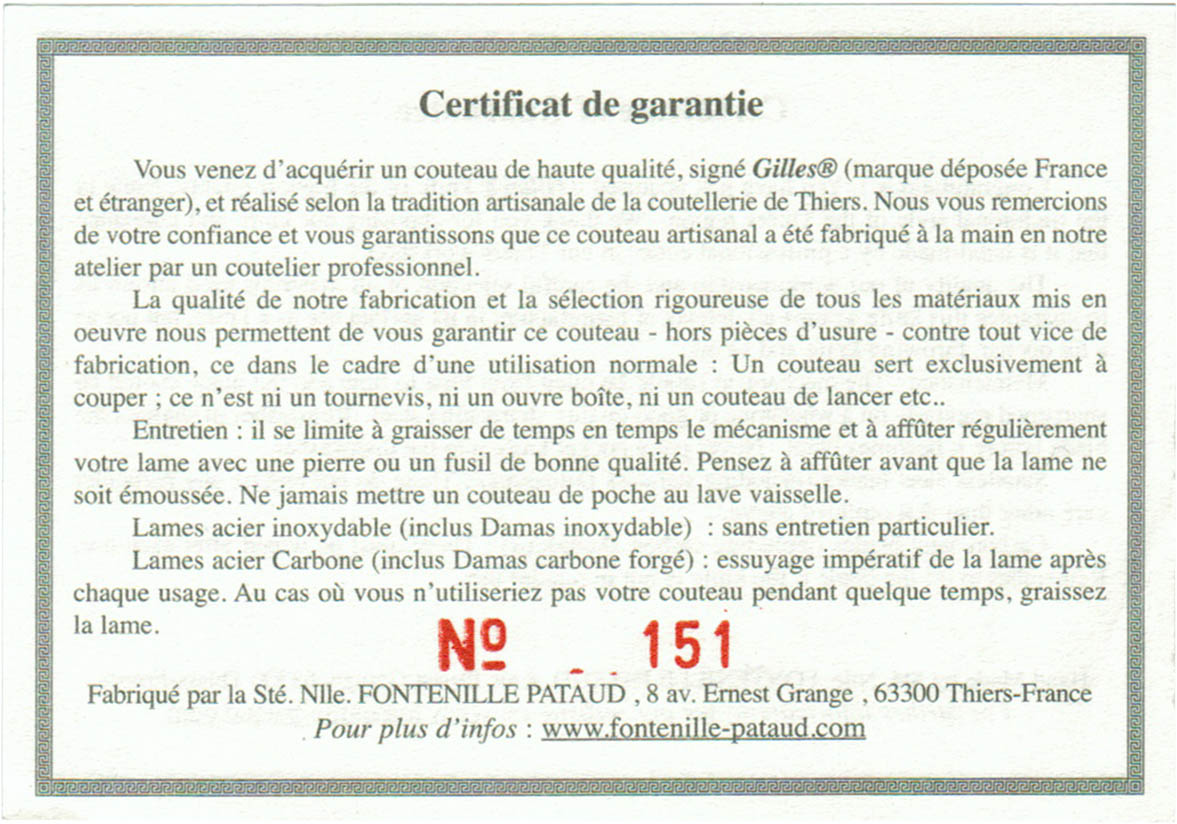 Tracking the materials is a part of the Quality. This is why all of our Damascus blade are numbured and come with a specific certificate :