News
---
June 2023
[OPENING HOURS INFO]

Our showroom is now open on Saturdays,

From 03/06/23 to 16/09/23.

Opening hours:

10 a.m. to 5 p.m. non-stop.
---
---
May 2023
[EVENT]
Discover what goes on behind the scenes at our open house on May 20 and 21, 2023
in our workshop in the Vallée des Usines!
73 Avenue Joseph Claussat - 63300 Thiers - France
Opening hours:
Saturday, May 20:
10 am - 6 pm (without interruption)
Sunday May 21:
11am - 5pm (without interruption)
---
April 2023
Fontenille Pataud in the press!
Discover the special cutlery dossier in the last issue of
Auvernha
magazine
(french only), as well as the beautiful article dedicated to Pradel in
Messer Magazin
(German only).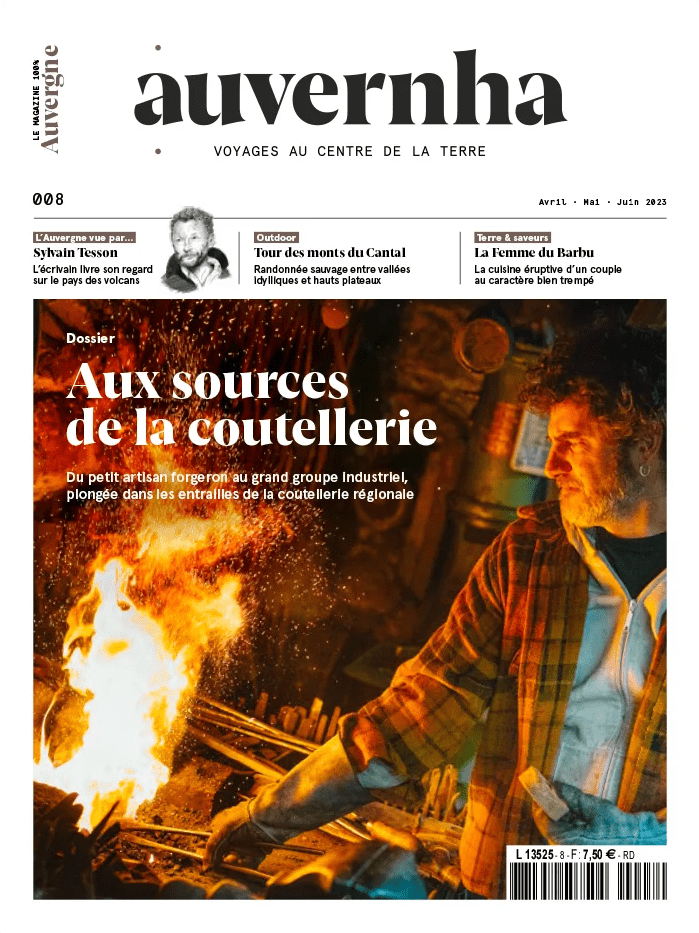 ---
March 2023
it's new!
The carbon glitter from Mercorne: matériaux coutellerie d'art invites itself on our Thiers® Gentleman in 6 different shades (red, orange, yellow, grey, natural and blue).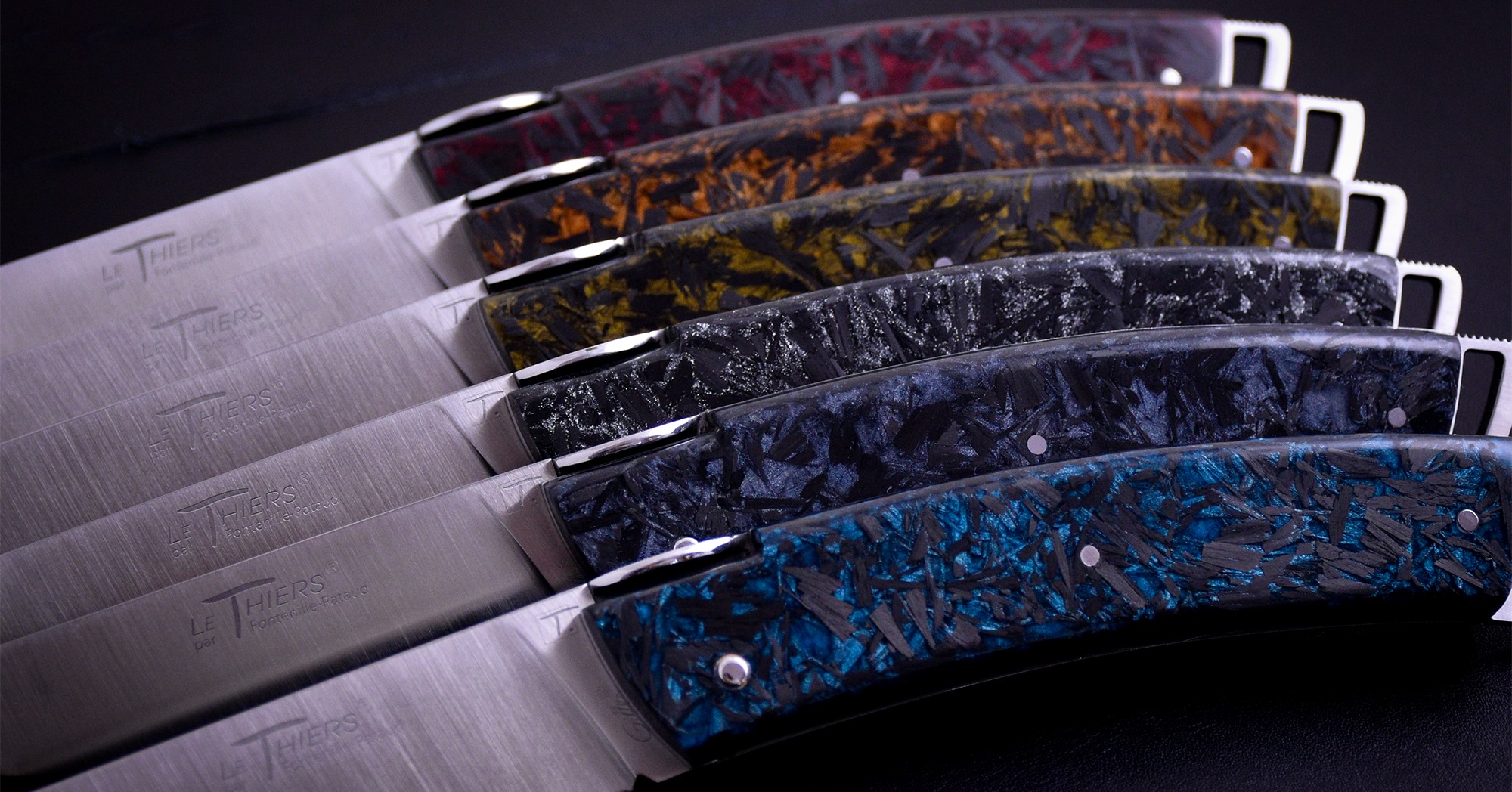 ---
January 2023
Top Knife is back!
Our latest knife design (aka the Pradel) is far from being an unknown in the regional knife community. And yet, it is the result of more than a year of research and hard work by our knifemakers to bring it up to date. Bringing an old blade back to the forefront, in terms of its mechanism and its line, is the whole point of Top Knife! And this year, we're bringing it back. The Fontenille Pataud workshop has already split into two teams to work on our future models.
Oh, and no, no one will be eliminated at the end of the event :)
---
October 2022
Taking inspiration from the historical model, we have imagined a sober and modern Pradel knife. Its discreet rear pump blade locking system will ensure a perfectly safe use. Like its ancestor, it will be discreet in your pocket while remaining effective in everyday use. We hope you will enjoy using it as much as we enjoyed creating it.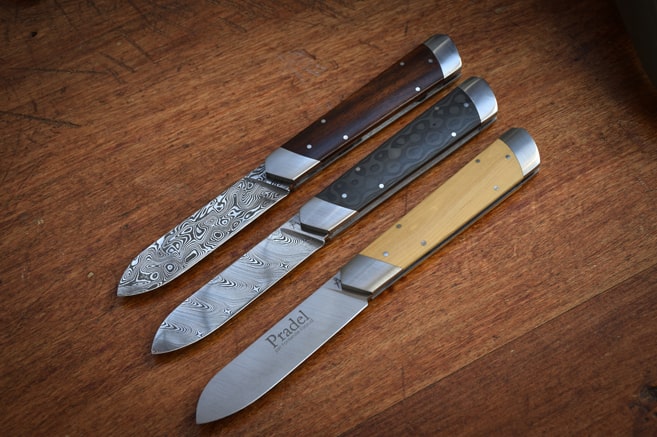 ---
July 2022
Want to know a little more about our workshop?
The Communauté de Communes Thiers Dore et Montagne proposes you videos valuing the economic and industrial fabric of the Thiers basin, thus putting forward the know-how of the companies.
We are therefore very happy to share with you this report made in our new workshop in an emblematic place of our city of Thiers (France), la vallée des usines.
To watch without moderation!
---
May 2022
It's official! While part of the team is waiting for you at
Coutellia
, we will also open the doors of the workshop.
73 Avenue Joseph Claussat - 63300 Thiers
Opening hours:
Saturday, May 28: 10 am - 6 pm (without interruption)
Sunday May 29th: 11am - 5pm (without interruption)
---
Meet us on May 28th and 29th at Coutellia! Our team will welcome you at booth F25.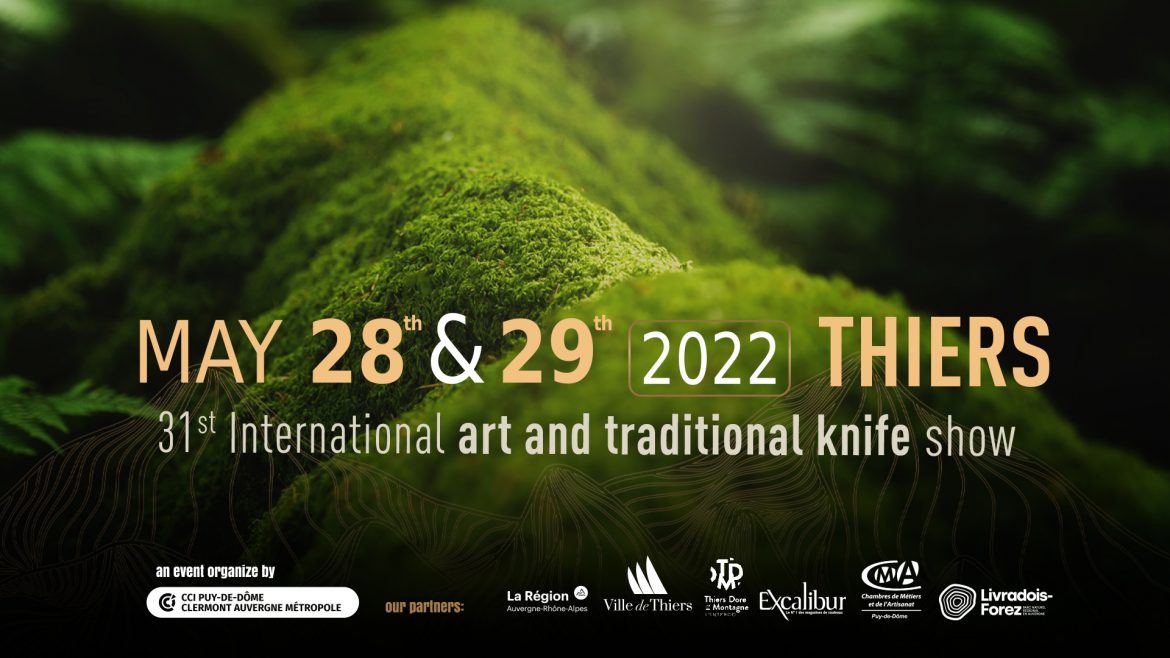 ---
April 2022
Our new workshop located in the valley of factories in Thiers arouses curiosity. Thanks to André Chassaigne, deputy of Puy-de-Dôme and Tony Bernard, president of the community of communes Thiers Dore et Montagne for their visits.
---
October 2021
Installation : After months of work, our team is settling in and flourishing in very spacious premises adapted to the needs of each craftsman.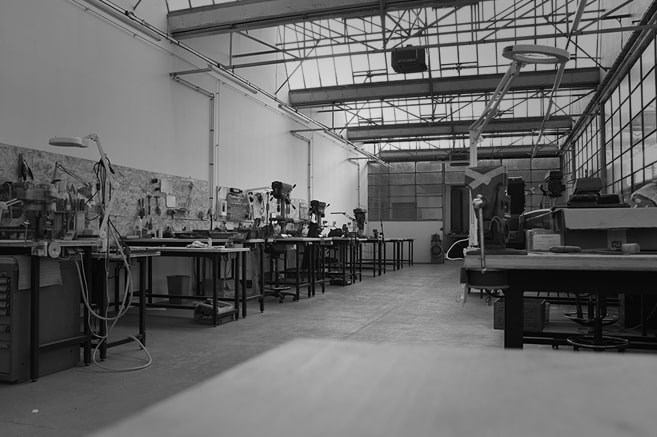 ---
April 2021
Removal: Our team has grown in the last few months, we needed a more spacious room better adapted to our cutlery activity. We have only one requirement: to stay in Thiers (the French capital of cutlery). We are pleased to announce our future move because we have found the right place... but for the moment, we are in the middle of a major work phase in our new workshop.
---
February 2021
Designed in close collaboration with Jean-Pierre Suchéras, twice "Meilleurs Ouvriers de France" (MOF), le Thiers® Advance by Fontenille Pataud is a forward-looking pocket knife. Thanks to its sleek design and efficient blade locking system, this knife will find its perfect place in your everyday life. In order to create a high quality Le Thiers® knife model, we selected the most precious and elegant materials: RWL34, VG10 or damascus steel for the blade, maple, stabilized poplar, mammoth ivory or Fat Carbon for the handle. Le Thiers® Advance is waiting for you.
---
November 2020
The Painter Roland Bousquet does us the favour of decorating the Thiers with his artwork.
---
April 2020
Discover our Hybrid collection combining intense woods with the vitality of the colours of our new, more satiny resin. These folding knives are available now on our website.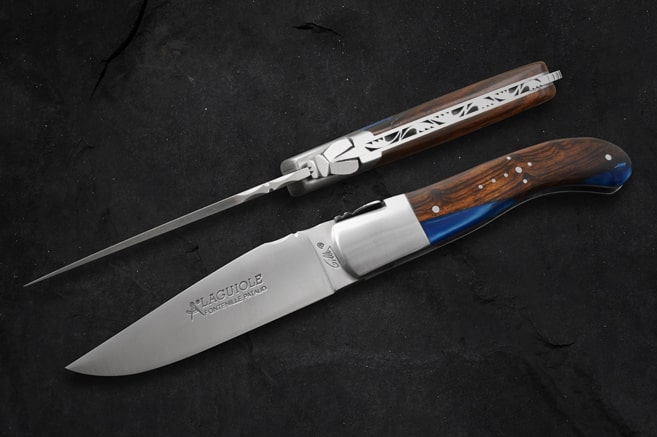 ---
March 2020
We are proud to introduce L' Antò, our brand new folding knife. This knife features an original locking blade system: the "palanquille", safe and very comfortable to use: to close the knife, just lift the lever! Created in collaboration with the Zuria family, L' Antò will quickly become your perfect EDC.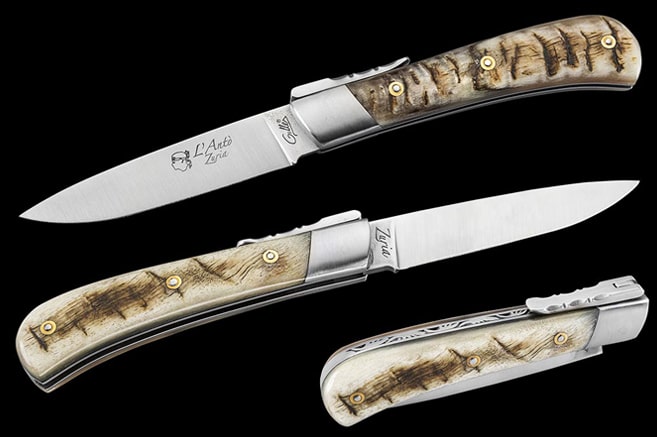 ---
February 2020
Adrien Descouls, chef of the Michelin-starred restaurant "Origines", ask us to perform the emblematic steak knife of his area: L'issoire. Gastronomic restaurant, Origines by Adrien Descouls will embark you into his world of high quality cooking.
---
January 2020
In collaboration with Yesitis, Fontenille Pataud introduces the first connected Laguiole knife. Embedded in the knife handle, an NFC (Near Field Communication) electronic tag can be used to access the knife's identity card from a smartphone.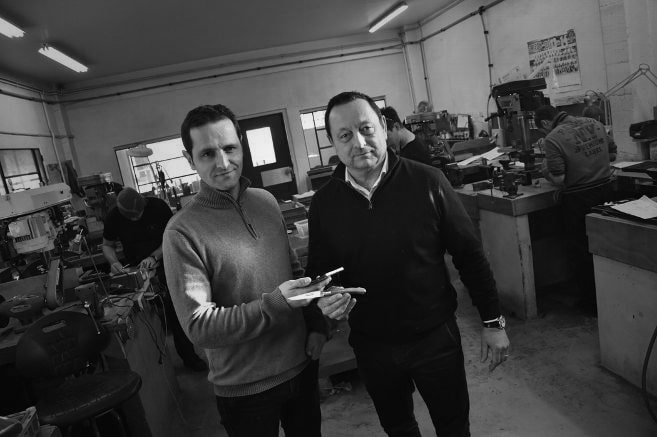 ---
December 2019
It is with great pleasure that we share with you our collaboration with the team of sommeliers of the
Régis et Jacques Marcon
restaurant, now equipped with our most beautiful Laquiole Magnum
corkscrew
!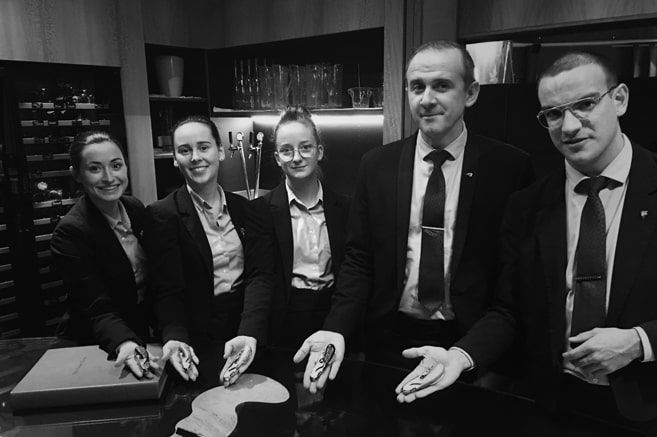 ---
May 2019
Alexis, our knifemaker apprentice, win the Rotary crafts contest, all the team is proud of him. Congrats Alexis, high level this year.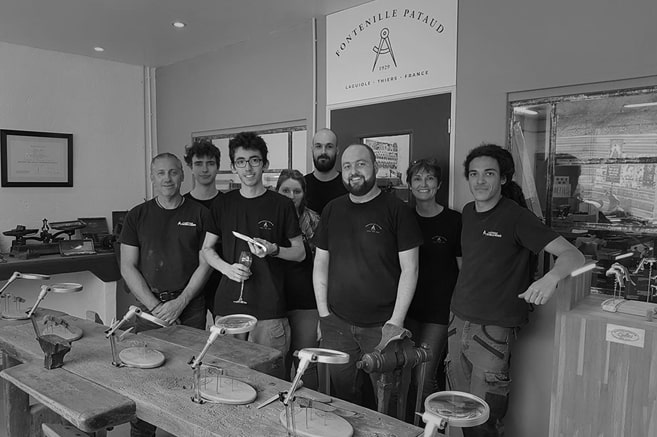 ---
February 2019
We are proud to introduce our new Le Thiers® knife with lock-back sytem: Le Thiers® Pocket. This smart knife will become most likely your perfect everyday to carry.
---
January 2019
Cécile Dissay and Yann Delarboulas acquire the Fontenille Pataud company.
Cécile, with 17 years' experience in the world of Hermès luxury leather goods, has climbed the ranks to various management positions: workshop manager and trainer in this top-of-the-range field. With its sound technical expertise, high standards and a strong team management, Cécile is committed to ensuring the Fontenille Pataud's products high quality.
Yann is son, grandson and great-grantson of knife-makers. With 6 years' experience in the Fontenille Pataud company, working closely with Béata and Gilles Steinberg, he knows perfectly well the company. Initially in charge of e-commerce, Yann gradually took control of production and worked closely with Gilles Steinberg on the sales apsect. In close touch with suppliers, customers and the team, Yann is the Fontenille Pataud sales manager.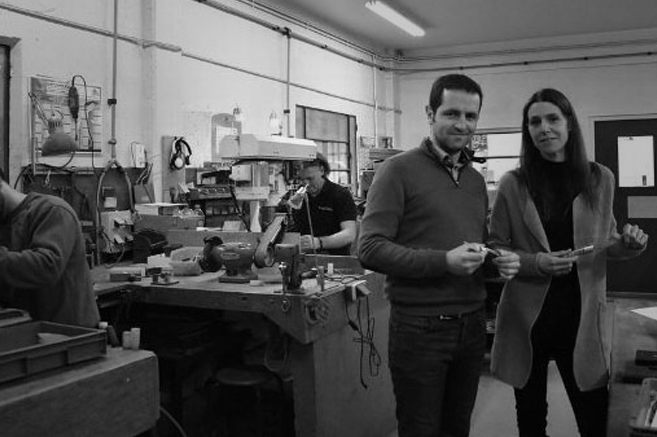 ---
April 2018
Fontenille Pataud celebrates their GRAND OPENING of their new shop in Laguiole: 11 Allée de l'Amicale 12210 Laguiole.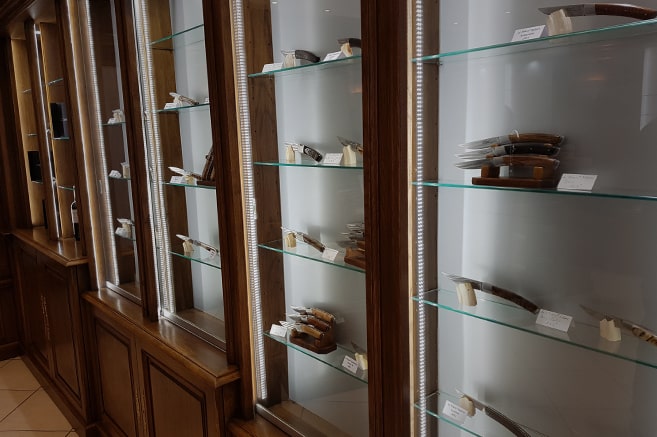 ---
March 2018
Visit us at the IWA Outdoor Classics in Nuremberg (Germany) on 9 to 12 March 2018: Hall 5, 231.
---
May 2017
We're proud to introduce our latest creation: The Laguiole Magnum. A truly exceptional corkscrew, skilfully crafted in the French artisan tradition.
Please visit our new dedicated website: www.laguiole-magnum.com
---
April 2016
Here is our brand new model : Le Thiers® Nature.
---
May 2016
We are proud to introduce our latest model : Le Thiers® Gentleman.
---
April 2016
Check our newest website with plenty of new pictures.
---
May 2015
Fontenille-Pataud becomes official distributor in France of Damasteel®'s damascus steel.
---
February 2015
Our new website www.capuchadou.fr is online now. Before the Laguiole knife was the Capuchadou knife. Discover this ancestor of the Laguiole knife.
---
February 2015
Our new knife "Le Rondinara" is on line now: Le Rondinara.
"Le Rondinara" knife has been created with Antoine Zuria and Robert Beillonnet. This knife is curved like the famous Corsican marine cove near Bonifacio.
---
January 2015
We propose a new steel for the blades of our knives Gentleman, Sperone and Pialincu: stainless steel 14C28N. This new steel is proposed by default on these knives with incredible performance: a hardness of 58-59 hrc. Find this new steel on the Gentleman knife, the Sperone knive and the Pialincu knife.
---
July 2014 : Le 5 Coqs knife

Discover our new folding knife : The 5 cockerels - 5 coqs name comes from YSSINGEAUX ( pronunciation " I – SIN – JO"  in the local dialect SIN means five while JO means cockerel, therefore 5 cockerels ), a small town in our Auvergne region. We have used the typical old fashion French shape and design to create a modernized knife : Solid spring, easy opening system, lock back, high-end steels…A special nod toward the cockerel, our national emblematic animal visible on the back of the handle. The knife can be easily folded while pushing on the rooster crest.
---
Jun 2014 : Le Chamois knife with corkscrew
Discover our knife Le Chamois 12 cm available with corkscrew.
---
May 2014 : Blog of our cutlery
Fontenille-Pataud now has its own blog, we will talk about many themes but we will speak primarily knives and cutlery : https://www.fontenille-pataud.com/blog/en/
---
February 2014
 : 

Le Chamois 10 cm
Discover the new version of le Chamois knife : le Chamois 10 cm. Like its big brother, this knife will become your hiking tool.
---
December 2013 : Le Chamois
Discover our new knife : "Le Chamois", the legendary companion of our mountains.
This handmade in France knife will become your perfect hiking tool !
---
November 2013 : New website for Fontenille Pataud knives
Because the range of our knives is getting bigger, we want you to browse it easily. Your comments are welcomed : let us know what you think about this new website's architecture.
---
October 2013 : Le Saint-Bernard knife
New naming for Alpine knife : "Le Saint-Bernard" is born ! Available in 12c27 & Damascus steels.
---
 February 2013 : new RWL34 blades available
We are glad to introduce (thanks to Swedish steel partner !) our SPORT knife with possible RWL34 blade. This HRC60-61 hardenned steel keeps a longer edge and is not more difficult to sharpen.
---
October 2012 : Fontenille Pataud changes !
October 2012 will be an important time for us. Our company becomes owner of the premises where we are working since 12 years. That allows us to renovate and refurnish the whole space including offices and workshops. Our purpose is to be more efficient and provide a faster service to our customers while it will be more satisfying for all of us to work in a better environment
Have a look (and support us :-) there : www.facebook.com/pages/Fontenille-Pataud/281091571903626 
---
2012 : Le Couteau Savoyard
Fontenille Pataud proudly introduces "Le Couteau Savoyard" from the Savoie region in the French Alps. Designed by Bernard Piekolek and Robert Beillouet ( M.O.F. with two best French custom knife-maker awards) its blade is embossed with the famous little "sweep" of the Savoie. This "sweep" is the emblem for the young chimney sweeps who left their homes in the fall to clean chimneys in the cities. Armed with a ladder and sweep's brush and wearing a top hat, these hardworking children were known for their cheerfulness and song and and thus were considered lucky little sooty mascots because they protected the city homes from fire.
Besides its cunning design, this knife features our precision mechanism with its smooth opening system and secure locking blade.
---
2012 : Le Capuchadou
Are you looking for a legendary knife ?... Before the Laguiole was "Le Capuchadou" !  Visit our newest website  www.capuchadou.fr and take advantage of this improved manufacturing process : new steels (including RWL34 & Damascus) new fine stones for forged springs... Feel free to inquire for any questions.
---
April 2011 : Newest "LE POCKET" 10.5 cm Laguiole knife
"Le Pocket" knife. This new addition to our line is just right ! Not too big, not too small but ideal for everyday in every way ! Knife shown in the middle of the picture
---
Fine leather pouches - November 2010
We have been working with a subcontrcater of a famous French brand of luxury leather goods. We proudly introduce new pouches, exclusively designed for each of our following models : 
Laguiole 12 cm (with & without corkscrew ) - Laguiole "NATURE" - Laguiole "XS"

There are 2 ranges of pouches :
- Soft leathers : choice of two colors - Meticulously crafted - Excellent quality / price ratio
- Luxury leathers : either made with genuine crocodile brown leather either with black "Galuchat" (shark or sting-ray fish skins) . Just classy and perfect !
---
Damascus bolsters - October 2010
New option for highest-end knives !
Listenning customer's requests, we proudly introduce a new choice for your finest knives purchase. You can order now "rose" damascus bolsters which will match the pattern of the blade on each of the following models :  Laguiole 12 cm (front & back bolsters) , Laguiole "NATURE ", Laguiole "GENTLEMAN" , Laguiole " SPORT". Feel free to  inquire even if the product is not visible on-line !
---
2010 New Corsican " U Cumpa" knife
An other knife created with Camille and Antoine Zuria from Bonifacio-Corsica.  "U Cumpa" means "The fellow" in bonifacian dialect. This framelock knife features fine and polished woods and burls such as Olive, juniper... Some full Damascus (liner & blades) versions with stunning handles (fossilized mammoth, horns...) are available as well : feel free to inquire even if it is not listed on the website :-)
---
New range of BLADES OF FRANCE - September 2009
In order of introducing new high-end steak knives we have created 6 different but harmonized blades.
These blades shapes are inspired from regional folding knives as it has been done for the Laguiole knife.
Unlike this famous Laguiole knife it's new and not "déja vu" .
Feel free to browse and order on line on our new website here : www.lames-de-france.com 
---
New 2009 knife : Laguiole "XS"
The very fist high end SMALL knife ! Following several requests from customers, we're now introducing a small and beautiful Laguiole knife.Featuring easy opening, safe locking blade with a forged and filed work spring bee. Approx 90 mm folded. Available with 12c27 & Damascus steel blade as well. 
---
2009 news
The damascus version of "Le Thiers" knife has been selected on front page of the 2009 German "Messer katalog"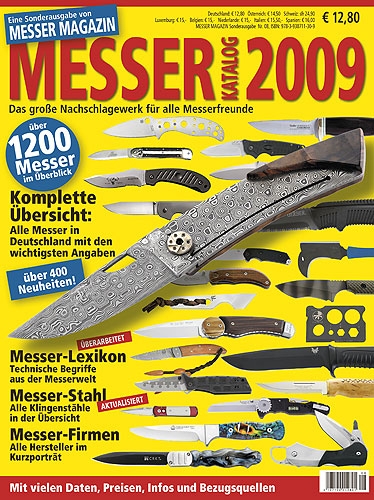 ---
2008 News
" Maître Artisan" official award - Given to the well known and experienced craftsmen. Yes indeed, quite proud :-)
September 2008 : new version of our website, including new pictures with an higher quality.
Following customer's request we're nowabble to offer Damascus steel bolsters on Sport and Gentleman knives.
"Le Thiers" knife : we tried hard to mix and combine some High-tech with our old word cutlery manufacturing methods. 
Carved wooden handles, hand filed liners as well as Carbon fiber on laser cutted metal parts...
---
2007 news :
Laguiole Gentleman "One single hand" version
Laguiole 11 cm knife : for those who want a smaller knife
End of 2007 : Le THIERS knife . Liner lock, single hand opening : Slim, light, modern looking mixed with traditional tecnics.
---
2006 News
New Laguiole "Gentleman" exclusive 10.5 cm model with easy opening and locking blade system
New RWL 34 special steel, hardness 60 Hrc available for Laguiole, Nature and Gentleman knives.
New Laguiole "Nature" exclusive model sporting a single hand opening system
New "Sperone" Corsican Vendetta with easy opening and locking blade system
Carbon XC75 blade available on "Nature" Range
---
2005 News
Fontenille-Pataud now offers better shipping rates because of an agreement with UPS.  This applies to orders outside of Europe.
The new Laguiole NATURE knife. We've taken the very best features of the Laguiole pocket knife and added the modern, smooth-locking blade mechanism.
The new "PIALINCU" Corsican knife. Made with Antoine & camille ZURIA, our Corsican fellows, this small pocket knife is easy to open and has a secure locking blade system.
---
2004 News
Our very first exhibition at the largest european Ambiente tradeshow in Frankfurt-Germany
Laguiole SPORT knife , with lock-back system . Created with the skillest french custom maker Robert Beillonnet.
Improvement of our laguiole table cutlery range ; new carving sets.
New Website, with more pictures and a B/B access.
---
2003 News
Latest model of  ISSOIRE knife: Stainless bolsters, blade & punch with a traditional fully forged spring.
Latest model of St Martin knife
Laguiole steak knife, new "goldsmith" polishing process : The best forged Laguiole knives ( not the stamped quality ! ) available on the french market.
Laguiole collector knives, plain ivory handle, fully chased with a file Gipsy & The leaf  models.
---
2002 News
We proudly introduce our latest Damscus version of Stainless twist Damascus steel, available for Corsican Vendetta & Laguiole knives . 
Corsican 'Picnic' Vendetta with a corkscrew. Notice the superb 5 conical rings screw locally made by Mrs Gorce. Conoisseurs will be abble to use it for finest 'Grand crus' 
Solid sterling silver bolters Laguiole knives: Unique and stunning
---
2001 News
 Latest version of 5 rings Corkscrew Laguiole knife, 2 massive Stainless bolsters, fully hand filed forged spring.
 Some evolutions of our Corsican Vendetta knife.Made for and with Antoine Zuria ( Bonifacio - Corsica)
 New special Damascus forged steel available for most of our Gilles® knives
 New model of Chateau Laguiole® sommelier knives.
---
2000 News
We have been awarded ! Electrophees 2000