Warranty and Return
Lifetime Warranty
The care we take in manufacturing our folding knives allows us to offer you a lifetime warranty against any manufacturing defect. A 5 year warranty is valid for knives and tableware.

This warranty does not cover wear parts and applies only to normal use of your knife. The knife is not a screwdriver or can opener! And of course, we strongly advise against dishwashing as it will damage the blade as well as the handle.
To maintain your blade, a simple wipe is enough. For the maintenance of the mechanics, a few drops of specialized oil are enough. In addition, beyond a regular sharpening, a more "intensive" sharpening is recommended once a month (with a whetstone or a diamond gun according to your convenience).
There is no secret, for your knife to keep its splendor and efficiency over time, it must be maintained.
The ancients used to say "a knife cannot be washed, it must be wiped"!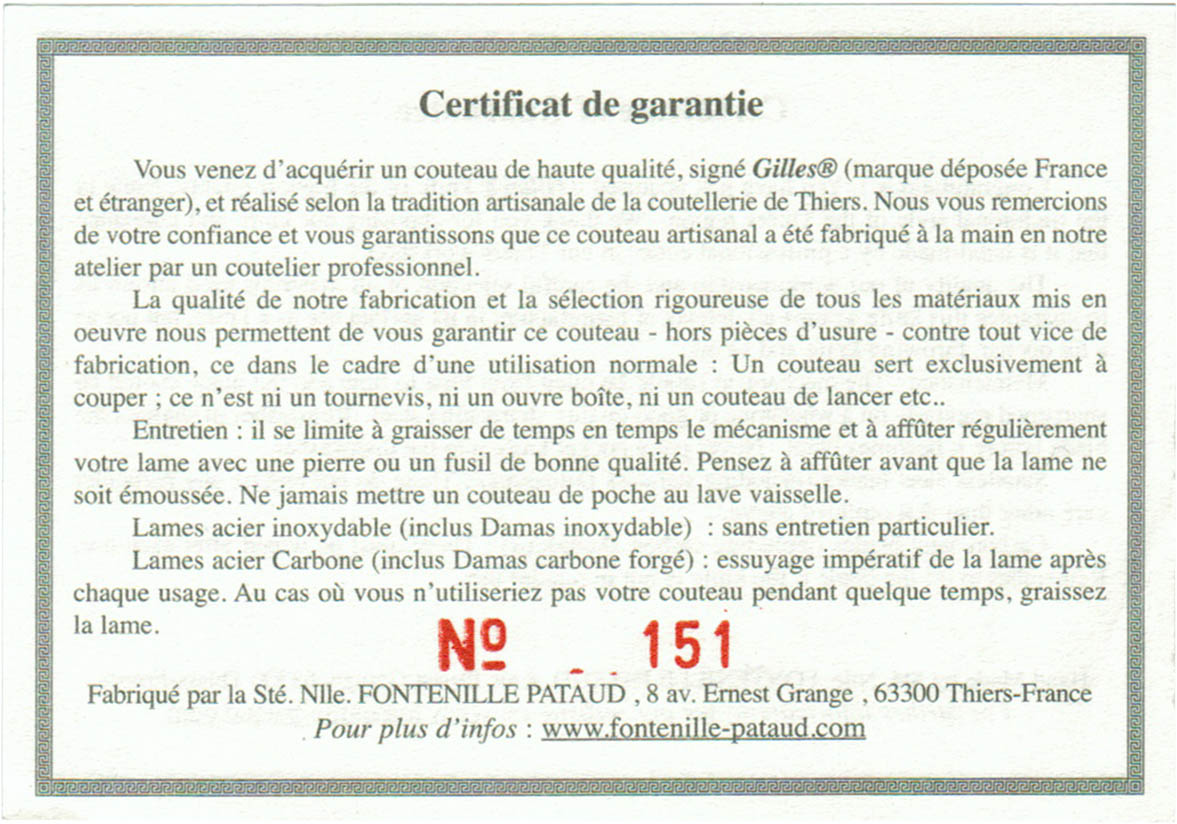 The guarantee is given ex-workshop: consequently the outward and return costs of the goods and the inherent risks are always at the customer's expense.
In order for you to benefit from a superior traceability (and thus quality), the Damascus knives benefit from a certificate and an additional specific marking: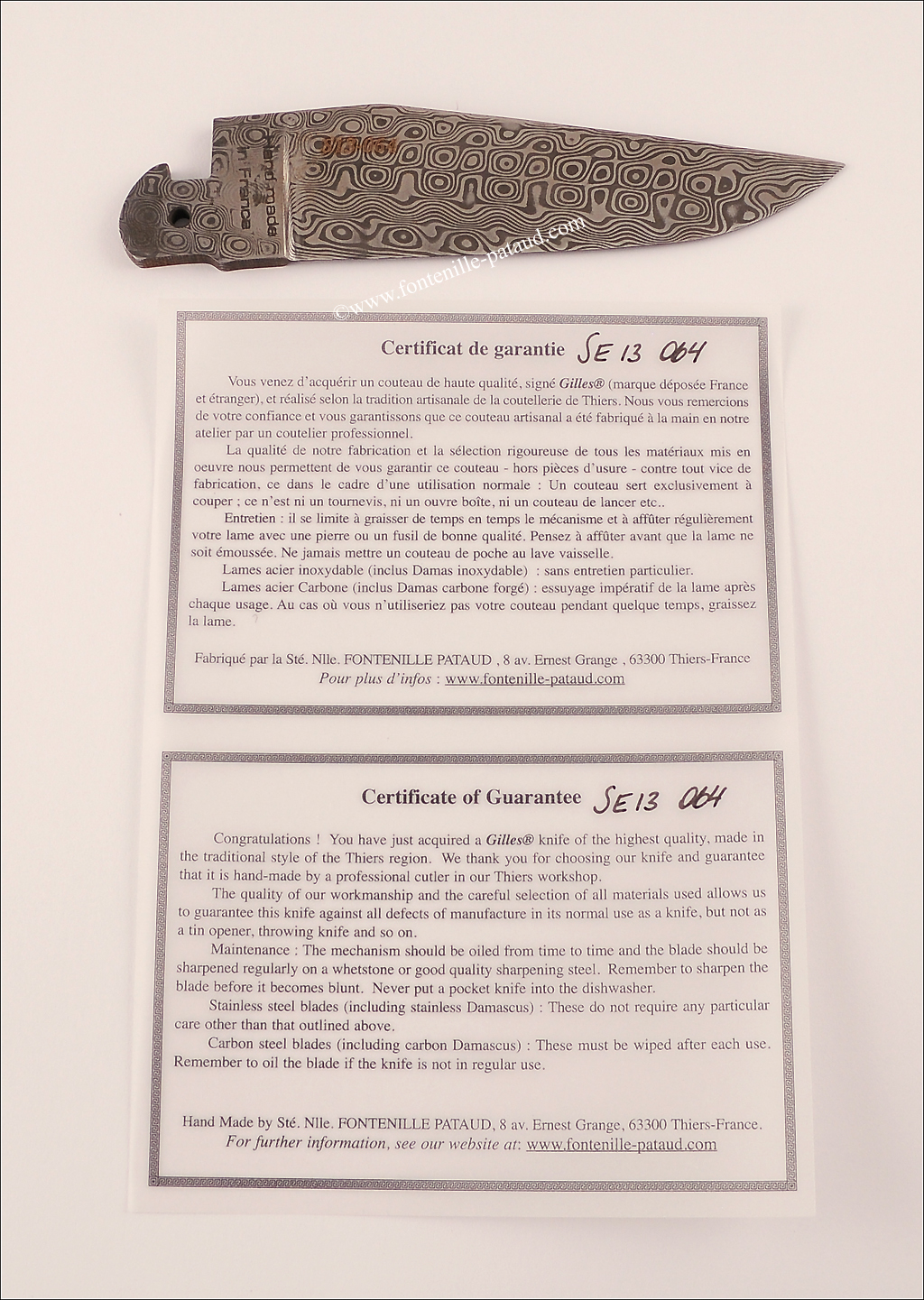 After Sales Service and Returns
For all questions and return requests, please contact us in advance via our contact form.
We will study your request in order to, if necessary, establish an estimate for possible repairs.