The Laguiole Magnum Olivier Poussier is the fruit of the encounter between Olivier Poussier, best sommelier of the world 2000 and Fontenille Pataud, fine cutlery since 1929.
Epicurean and gourmet, Olivier Poussier likes to share his passion and his enthusiasm. Fascinated by food and wine pairings, he has always had a renewed pleasure in declining gastronomic themes and making wine live through its grape varieties, its appellations, its methods and especially its men and women who make wine. In everyday life, he favours conviviality, frankness and simplicity.
The Laguiole Magnum Olivier Poussier handle is made from Chartreuse liqueur oak barrels, produced since 1767 by the Chartreux order monks and composed of 130 different plants.
---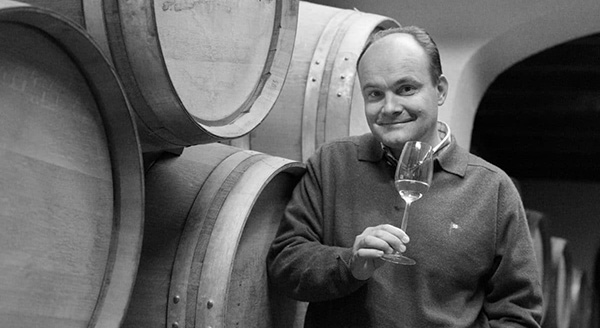 ---
A truly exceptional corkscrew, skillfully crafted by French knife maker in the artisan tradition.
An ergonomic Chartreuse liqueur oak barrels that fits comfortably in the palm and provides an improved grip when opening your wine.
Two steps long leverage made from one single piece of metal. Patented.
Handfiled spring with the forged "Bee" emblem, the traditional signature of French knife making skills.
The thin and tapered corkscrew "worm" opens easily thanks ti the groove into the handle. It is easy to use and does not swell the cork excessively.
High quality sharpened blade, easy to open. The blade is not serrated and doesn't tear the metal foil of your bottle.
Box and leather sheath included.