Free engraving on all our knives
Dear customers,
Thank you for making us so busy ! We are grateful for your business as well as for your patience and your loyalty.
Please enjoy this special summer offer: Free engraving (up to 3 letters) on all knives sold on our website where this option is available.
This offer is valid from July 25 to August 22 2022. 
Simply add the voucher code "HOLIDAYS" to your order in the shopping cart.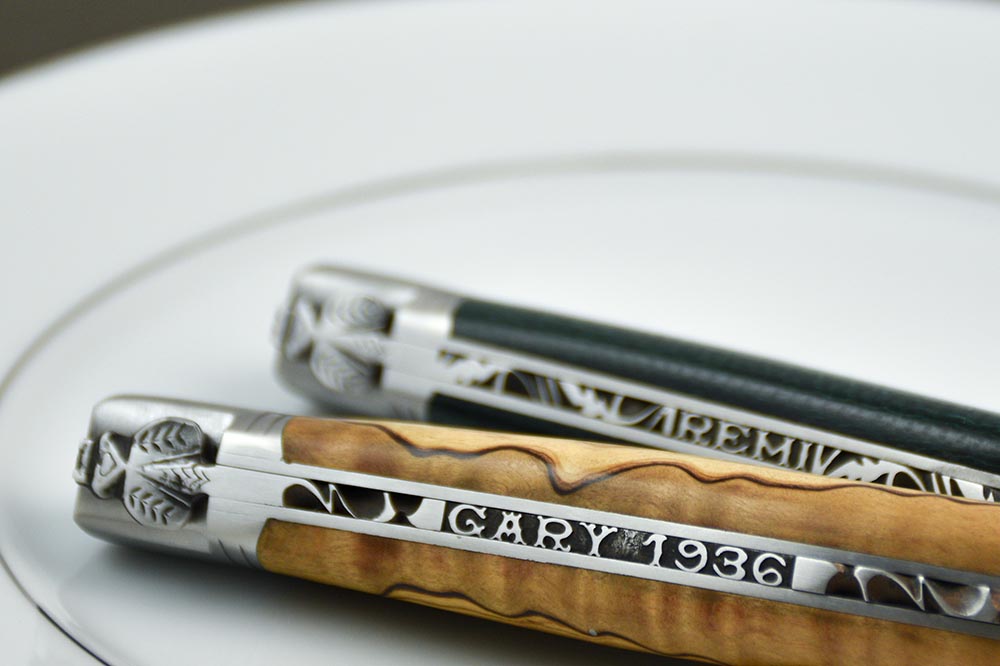 Our specialty: Personalize your knife (first name, initials, date...) with a beautiful engraving of the spring produced by a professional engraver. The engraving is performed before the file work (guillochage) and the heat treatment.