Roquefort shepherd's knife Curly birch
Roquefort shepherd's knife Curly birch - RBO
The Fontenille Pataud difference: our choice is quality over quantity. We want -and are- proud of the knives we sell. We offer a wide range of product offerings.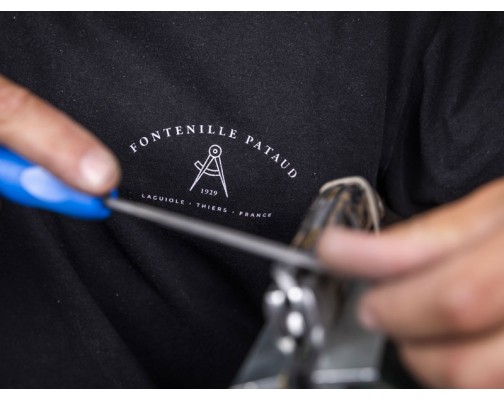 Handmade in France by Fontenille Pataud
Our choice is quality over quantity. We want -and are- proud of the knives we sell.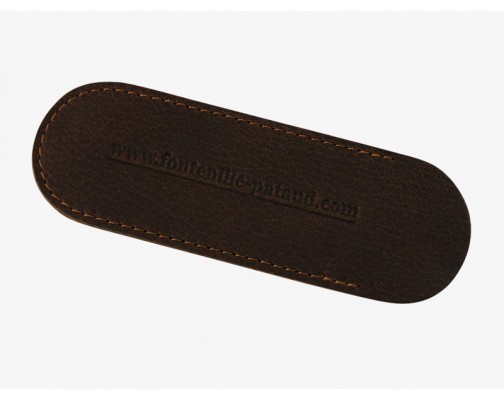 Leather pouch made in France included
The pouch is an artisan product too, hand made in France.
The Roquefort knife was mainly spread in Aveyron around the city with the famous cheese that bears the same name as this folding knife. 
Depuis plusieurs générations chez Fontenille Pataud, nos artisans réalisent traditionnellement à la main, comme il est de coutume dans la ville de Thiers, des couteaux d'exception. Chacun de nos couteliers nourrit l'espoir de créer chaque jour et spécialement pour vous un objet durable qui sera à vos côtés au quotidien.
Nous sommes fiers de pouvoir dire que nos couteaux se transmettent, et s'offrent de génération en génération, d'où la conception de nos couteaux régionaux « made in France » et très haut de gamme. Bien plus que des couteaux, ce sont de véritables compagnons de vie.
Technical details
Handle: 1st choice curly Birch from Finland wood, 5 mm thick slabs.
Blade: 12C27 Stainless steel, 3 mm thick. Hardness: 56-57 Hrc.
Size and weight: 11.5 cm folded, 21 cm open, approx 100 grams. 

Plates & bolsters: made from solid stainless steel.
Spring: Chased, inside polished, made from Stainless steel.
Included: genuine leather pouch.
My Laguiole arrived today and it is a real work of art, which I will treasure and eventually pass down to my son (not too soon I hope) One day I hope I will be in a position to buy a Damascus version.
Phil K. (UK)
Hello,Merci, Knife arrived yesterday, excellent finish to knife, very pleased with lettering.
Tjalling V. (Netherlands)
The Chamois that I ordered for my son came last week and it is beautiful. He is thrilled with it and I know will treasure it for the rest of his life.
Alex D. (USA)
Free Shipping
Take avantage of free shipping on our folding knives range.
Lifetime Guarentee
The quality of our manufacturing enables us to give you a lifetime manufacturer's guarantee.
Support
We shipped our knives worldwide since 1999.
100% Handmade in France
Fontenille Pataud was founded in 1929 and quickly became recognized as a manufacturer of high-end knives.