The laguiole knife story
Before the laguiole knife was the capuchadou knife, this basic knife had a fixed blade, a long drawn point and was made of thick steel. This old laguiole knife was a real tool for this people who used it in daily work: cook the meal, field work or animals care...
At this time, this first laguiole knife wasn't yet a folding knife and was handmade with rustic material.
In France, during several century, each region had his own knife, a big part of it disappeared although the laguiole knife which is become the most famous french knife in the world.
The laguiole design evolved years after years: fixed blade to folding blade, straight blade to "Yatagan" blade, bee spring and shepherd's cross, laguiole knife corkscrew and lock-back system.
Nowadays, the laguiole knife story is still evolving.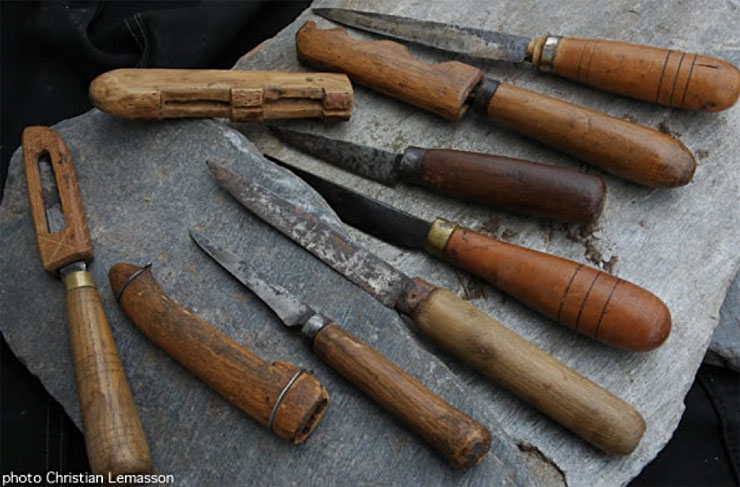 Le Capuchadou knife


Laguiole Traditional 12 cm cow horn tip


Laguiole Traditional 11cm real ebony
Laguiole Traditional 12 cm Walker real bone